FACILITIES
"Green School..."
The Vidyalayam is tucked away in the serene atmosphere of Devancode, a place abundantly blessed by Mother Nature and resplendent with the vibrant energy of the adjacent Adhyathma Chinthalaya Ashramam. Here, amidst the lush and beautiful foothills of the Western Ghats, two kilometres away from the Neyyar Dam, the Vidyalayam provides for the developmental needs of the children in a co-educational environment.
The Vidyalayam is committed to an educational style which is in constant communion with nature. Due to the pre-eminence of agriculture in the socioeconomic life (Kaarshika Samskaaram) in the Devancode area, it is also one of the objectives of the Vidyalayam to ensure technological advancement of the rural, agriculture based environment at Devancode through education of local children.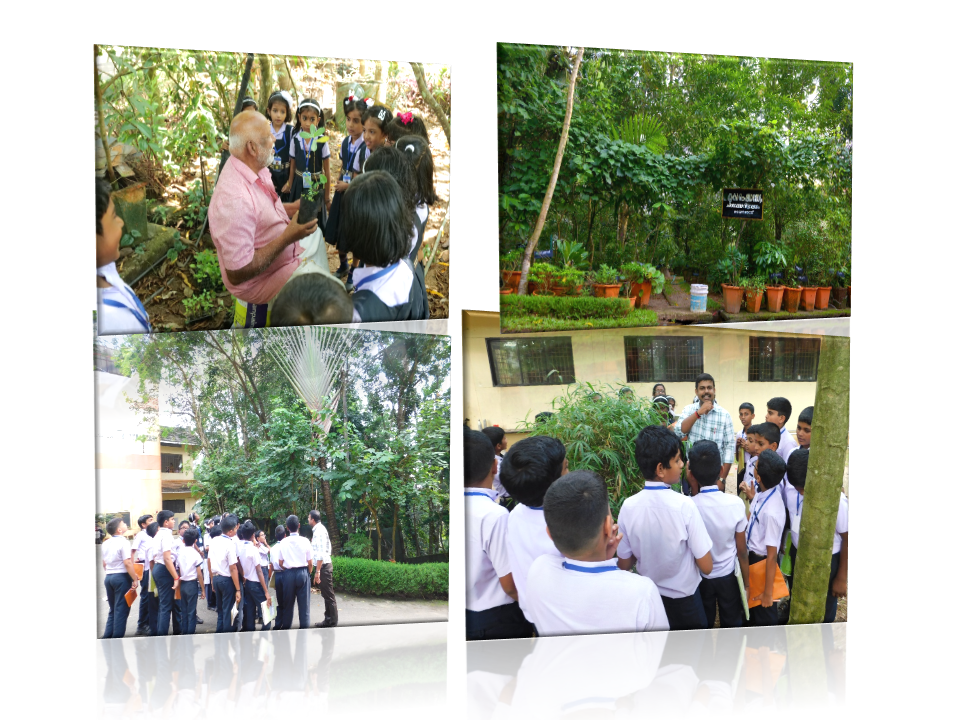 Teaching Aids
The school provides a conductive teaching learning environment with a large number of teaching aids like Montessori equipments, charts, flashcards, TV, DVD, LCD, Computers and Smart Boards to make learning an enriching and joyful experience.
LIBRARY
The school library has a varied collection of books of educational values. Informative CD's, Magazines, Newspapers both English and Malayalam are also available
COMPUTER LAB
Our school takes pride in having the latest version of computers. Computer classes are being conducted from Std I - XII.
SCIENCE LAB
We have a well improvised science laboratory with all the latest models and lab equipments which enables our students to learn science more practically.
PHYSICAL EDUCATION
The school takes pride in providing the children with a vast play ground and facilities for all indoor and outdoor games. Special coaching is given for playing team games. Students participate in their school sports meet and various tournaments.
SCHOOL BAND
The school provides opportunity to all musically inclined children to learn and showcase their talents. Our musical instruments include Morocco, harmonium, keyboard, tabla and triple bango
SCOUT & GUIDE
Scout Master and Guide Captain teaches a person to be independent and helpful. A Scout is a friend to the environment and a brother to every other scout.
The various programmes of Scouts and Guides develop patriotism, leadership qualities and self-reliance. It's aimed at the all-round development of children to emerge as good citizens. Our school is taking great efforts to promote the feeling of selfless service in our students.
EXTRACURRICULAR ACTIVITIES
There are a number of extracurricular programmes like the School Assembly, Youth Festival, Sports & Games, training in various Arts and Sports activities, School Day, Orientation Classes, Celebration of Festivals, etc. Students are expected to be active participants rather than passive spectors in such programmes because they are meant for their all-round development.
NEWSPAPER
Reading newspaper is a good habit that can provide a great sense of educational value. Students can get various benefits from newspaper reading. Knowing the importance of newspaper reading, the school provides Indian Express Newspaper to students from classes V to XII at free of cost.
Malayalam dailies like Mathrubhumi and Kerala Kaumudi under the special programmes "Madhuram Malayalam" and "Ente Kaumudi" are also provided.
YOGA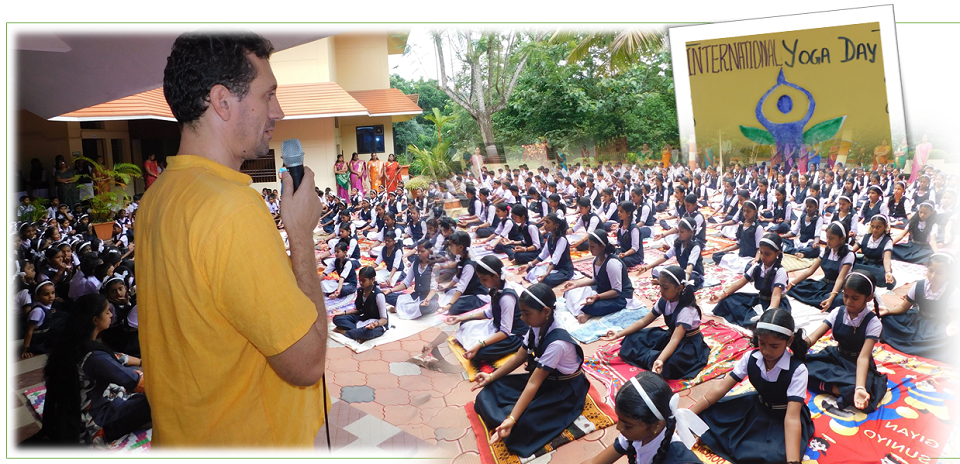 SCHOOL BUS
We have an efficient fleet of school buses covering different routes catering to the convenience of our students. Students are expected to observe all safety rules, and maintain discipline and reasonable silence while travelling.