ACADEMICS
"Your attitude, not your aptitude, will determine your altitude." - Zig Ziglar
Chinthalaya Vidyalayam achieves excellent exam results by being dedicated to excellence in all areas and by encouraging students to work hard and do well. The teachers at Chinthalaya Vidyalayam are constantly motivating and inspiring students to give their 100% to all that they do. The spiritual curriculum in particular keeps the students grounded and well-prepared for studying enthusiastically and achieving top results.
Relatively small class sizes allow the teachers to give individual attention to the students and ample support . The children get regular feedback and guidance from their teachers and their progress is carefully monitored. Parents are also given the opportunity to discuss their child's academic development. The school library is visited regularly by all students. It has an impressive collection of academic and reference books, as well as journals and periodicals. Outside the library, school provides Indian Express Newspaper to students from classes V to XII at free of cost so that students can get the most up-to-date information on current affairs. To improve students' vocabulary and broaden their horizons, the library also has a wide selection of fiction books. It also boasts of a wonderful collection of spiritual books covering all faiths. The library offers the students a quiet and peaceful place for study, research and recreation, and it is central to the academic life of the school.
The academic success of Chinthalaya students has taken them to excellent colleges and universities in India and abroad, in preparation for successful and dynamic careers. Faculty members are always available to provide information and guidance to the students about higher education and careers. Public speaking and giving presentations form part of the academic curriculum and these are skills which are useful when applying to colleges and universities.
Courses of Study:
Courses of study as laid down by the National Council of Educational Research and Training (NCERT) and the syllabi framed by the Central Board of Secondary Education (CBSE), of the Government of India, Delhi are strictly adhered to and followed. The children are prepared to sit for the All India Secondary and Senior Secondary School Examinations, conducted by the CBSE, Delhi.
Medium of Instructions
Medium of instructions in the school is English. Malayalam is a compuslory language from LKG to X and Additional language for classes XI & XII. Hindi, a third language is introduced from LKG to class VII.
Syllabus
KG - As per Management Direction
I - XII- As per CBSE Syllabus and guidelines
REMODELED ASSESSEMENT STRUCTURE FROM THE ACADEMIC YEAR 2019 ONWARDS...Click here to see the circular
CURRICULUM FOR 2022-2023 EXAMINATIONS
1. Scholastic Area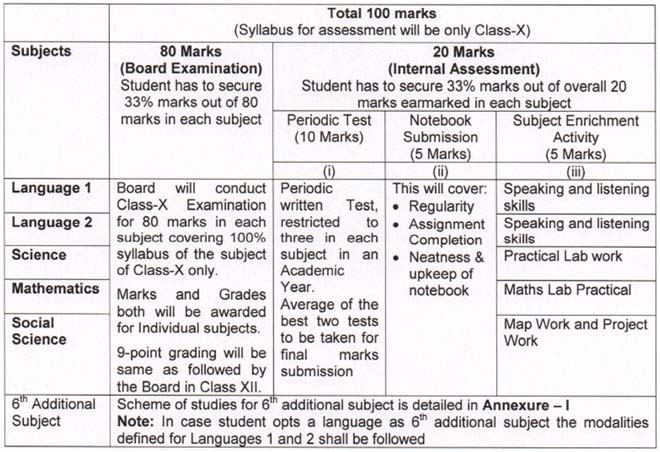 2. Co-Scholastic Area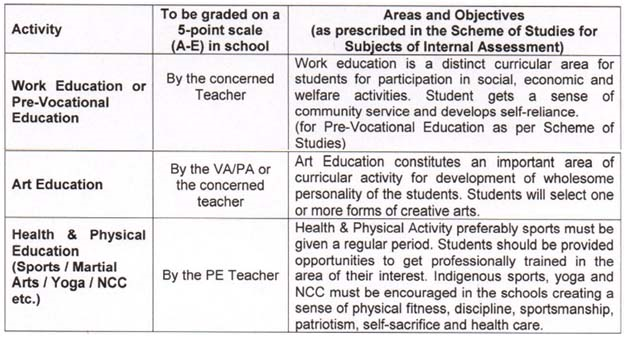 Activities under Scholastic areas include
Role-play, group activity, brain-storming sessions, debates, seminars, creative writing and so on.
Virtual Classroom
Chinthalaya Vidyalayam has entered full-fledged into the Virtual World of Smart board and E-learning. The students' not only get the benefit of a virtual classroom with real experiments and visuals,but also helped the teachers in a better way to explain the lessons